Changes to Queensland's stamp duty regime will favour investors over homebuyers, especially when buying new properties.
The controversial changes to Queensland's stamp duty regime from 1 August, along with the introduction of the Building Boost Grant, will favour investors over homebuyers, says Gold Coast property solicitor Despina Priala.
"There has already been much discussion and debate concerning the new Queensland Building Boost Grant of $10,000 that will be made available as from 1 August 2011. If you are acquiring a new home in Queensland between 1 August 2011 and 31 January 2012 you may be eligible for this grant," said Priala.
"What has not yet been raised or discussed in detail, is the change to stamp duty rates on purchasing homes. At the same time the Government is making available the $10,000 "building boost" grant to those who are eligible for such grant, the home concession stamp duty rate is being abolished."
The effect of this would be to nearly double the stamp duty on a $500,000 purchase from $8,750 to $15,525 for a homebuyer after 1 August.
"Even if the same home buyer was eligible for the $10,000 building boost grant, most of this would be used towards payment of the additional stamp duty under this transaction after 1 August 2011," added Priala.
Meanwhile, the stamp duty payable by an investor after 1 August 2011 would actually be slightly less, and the investment buyer (if eligible) will be able to use the entire $10,000 building boost for the purchase of their investment property.
This article was featured in your investment property magazine
Written by Nila Sweeney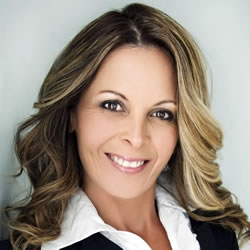 Posted By Despina Priala
Despina Priala has practised in property and commercial law on the Gold Coast for over 25 years and has extensive experience in this area.
Updated : 8th May 2020 | Words : 267 | Views : 1202