This article explores the changes to property and contract law introduced in Queensland by the Property Occupations Act 2014.
What it means for you
Queensland's new real estate law came into effect on 1 December 2014, and with it some significant changes. Despina Priala explains what they are, and what they mean to you as property investors.
Queensland has embarked on a new era for property and contracts. On 1 December 2014 the new Property Occupations Act (POA) came into play, making some dramatic changes. These changes are expected to reform and streamline the way contracts are formed, and will simplify the inevitable procedures that always accompany the formation of contracts. The changes also mark a new era for real estate agents with the removal of the cap on commissions, and they're no longer obliged to disclose to buyers their agreed commissions. It has been more than 10 years since the last reforms in Queensland.
Selling property generally
The main changes are:
PAMD Form 30C and the BCCM Form 14 Information Statement no longer apply to residential contracts.
30C and BCCM Form 14 have been replaced with the following paragraph to be inserted above the signing provisions in the contract:
"This contract may be subject to a 5 business day statutory cooling-off period. A termination penalty of 0.25% of the purchase price applies if the Buyer terminates the contract during the statutory cooling-off period. It is recommended the Buyer obtains an independent property valuation and independent legal advice about the contract and his or her cooling-off rights, before signing."
The new Real Estate Institute of Queensland (REIQ) contracts have the above paragraph built in. However, if another form of contract is being used and this paragraph is not included, buyers will no longer have the right to terminate; only a penalty for the seller will apply.
The new defi nition of "residential property" is simple and general: "… property that is intended to be used for residential purposes …"
There is no longer any requirement for agents to disclose their commission to buyers. In other words, no PAMD Form 27c is required to be given to buyers; however, the disclosure to be given in 27c is still required.
The cap on commission for agents has been removed. Only time will tell if this will mean more or less for the agents.
Selling off the plan - Land Sales Act
Deposits can be up to 20% of the purchase price.
New requirements exist for disclosure plans.
The time period for providing a further statement when a disclosure statement is to be varied is now 21 days prior to settlement.
Off-the-plan contracts for a proposed community title scheme can now provide a sunset date of fi ve and a half years from the date the contract is entered into. The phrase "contract entered into" means when the buyer signs, not when the seller accepts.
Transitional provisions
PAMDA will apply to all contracts for the sale of residential property that exist prior to 1 December 2014, and
POA will apply to all contracts for the sale of property intended to be used for residential purposes entered into on or after 1 December 2014.
Any rights of termination for contracts entered into prior to 1 December 2014 (for example a failure to comply with s149 or s226 for vacant land sales – a requirement that will not apply under the POA) will continue to be subject to the provisions of PAMDA, notwithstanding the introduction of POA.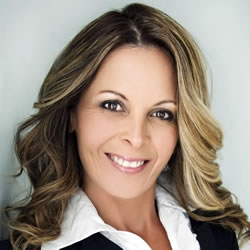 Posted By Despina Priala
Despina Priala has practised in property and commercial law on the Gold Coast for over 25 years and has extensive experience in this area.
Updated : 12th May 2020 | Words : 584 | Views : 1611