Here at Priala Legal we take your privacy and information very seriously. We are well aware of various hacking and cyber attacks that have occured in many businesses, including law firms, over the past 2 years. This is why we have partnered with Securexchange. We are verified users of Securexchange which is a two-step authentication process to exchange sensitive information with our clients. This includes the sharing of bank account details. Please give us a call today to discuss further.
Safeguard your funds from hackers.
Priala Legal are Verified Users of Securexchange - the safest way for law firms to exchange sensitive information in Australia. Using Securexchange safeguards your transaction and protects your funds from the threat of fraud.
Securexchange is also backed by a guarantee on funds.
Cyber-crime is on the rise and financial transactions are prime targets for hackers looking to intercept large money transfers. Exchanging account details via email is no longer safe and leaves your transaction vulnerable to theft.
Priala Legal have partnered with Securexchange; a simple, mobile-friendly website that allows you to safely view our account details and share your account details in a secure environment that is protected from interception by hackers. Securexchange is secured through password protection, two-factor authentication and encryption.
We take security seriously and we use Securexchange to ensure your transaction and your funds are protected. As long as you access our account details and only share your account details within Securexchange, funds are guaranteed.
How does it work?
Securexchange facilitates a simple and secure exchange process.
We send you an electronic invitation to join the Securexchange environment
You accept the invitation and set up your password for access into the secure environment
Securely view our account details or provide your account details for required payments
Upload receipts and ensure your funds are safe and guaranteed in the process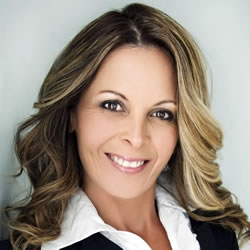 Posted By Despina Priala
Despina Priala has practised in property and commercial law on the Gold Coast for over 25 years and has extensive experience in this area.
Updated : 4th June 2020 | Words : 308 | Views : 275