In this video we talk about the recently published story of how the step-son of the late Hannah Clark can make a claim against her estate, where the death was caused by the sole criminal act of another. Have a listen to our clinical and legal perspective of this.
https://www.youtube.com/watch?v=F_w1DpYx4ZI
---
Browse and listen to the various episodes of Talking Law with Despina Priala where we talk about current law topics and issues. Each radio segment is uploaded on the Priala Legal website and onto our YouTube channel in case you missed it live. Alternatively, catch us live on Radio 97 every Thursday morning at 8:30am on 104.1FM Gold Coast & 103.5FM Northern Rivers. Part of the Super Radio Network. language
If you have any question you would like answered please contact us and we will do our best to answer them for you.
DISCLAIMER: The information discussed within the Talking Law videos is general in nature only and is not intended to be comprehensive, nor does it constitute legal or other advice in anyway, and should not be relied upon as such. The information is intended only to provide a summary and general overview on matters of interest and it is not intended to be comprehensive. You should seek legal or other professional advice before acting or relying on any of the content herein.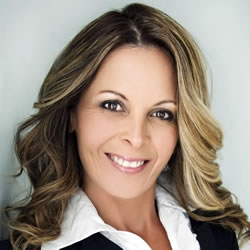 Posted By Despina Priala
Despina Priala has practised in property and commercial law on the Gold Coast for over 25 years and has extensive experience in this area.
Updated : 18th June 2022 | Words : 50 | Views : 186
Comments