In this segment, we discuss the recent changes that have come about as of 29 July 2022 for foreign investors thanks to the Albanese Government, where application fees for seeking approval to buy land in Australia will double. We take at look at this and discuss briefly what a foreign investor looks like and what this means. We also discuss how unique the Gold Coast is, where we have 3 tourism resorts that are exempt and have been for many years since before 1999. Where foreign investors can purchase property in these resorts and not be required to obtain approval nor pay application fees.
https://www.youtube.com/watch?v=nb_UjugvJXM
---
Browse and listen to the various episodes of Talking Law with Despina Priala where we talk about current law topics and issues. Each radio segment is uploaded on the Priala Legal website and onto our YouTube channel in case you missed it live. Alternatively, catch us live on Radio 97 every Thursday morning at 8:30am on 104.1FM Gold Coast & 103.5FM Northern Rivers. Part of the Super Radio Network. language
If you have any question you would like answered please contact us and we will do our best to answer them for you.
DISCLAIMER: The information discussed within the Talking Law videos is general in nature only and is not intended to be comprehensive, nor does it constitute legal or other advice in anyway, and should not be relied upon as such. The information is intended only to provide a summary and general overview on matters of interest and it is not intended to be comprehensive. You should seek legal or other professional advice before acting or relying on any of the content herein.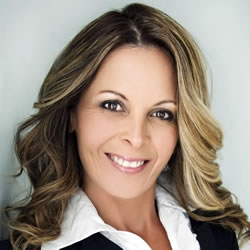 Posted By Despina Priala
Despina Priala has practised in property and commercial law on the Gold Coast for over 25 years and has extensive experience in this area.
Updated : 29th July 2022 | Words : 0 | Views : 15
Comments