In these harsh times, clients are looking for funding from all different avenues, not just from top tier banks, but also from second tier lending institutions and private lenders. In a recent decision in the Federal Court of Australia, (Download PDF) the Court found that certain terms issued by Bendigo Bank in their standard form of contract for small businesses, were unfair and ultimately found to be void pursuant to Section 12BG(1) of the Australian Securities and Investments Commission Act 2001 (Cth).
The terms found to be unfair were certain provisions of Bendigo's Delphi Bank General Conditions dated July 2015 and the Rural Bank Facility Terms (2016 Version 1) dated November 2016 that comprised part of a small business contract between Bendigo and a third party (who remained nameless in the case). Those terms were found to be void ab initio (meaning to be treated as invalid from the outset). The provisions found to be unfair included clauses that provided the bank with a unilateral power to change or vary terms or terminate the contract, and evidentiary clauses that rely on the bank's correctness in issuing certificates where the customer's rights to disprove any errors relied on evidence only held by the bank. The court found these provisions created a significant imbalance between the parties' rights and obligations lacking in any transparency.
If you have entered into this type of contract with Bendigo Bank please give us a call as your contract may very well contain the same unfair contract terms which need to be varied. And if you are about to enter into any loan agreement with any funder or lender, please have it properly reviewed, as anything is negotiable and not set in stone. We often vary terms in our client's security documents upon reviewing them and our clients are forever grateful for this. Never be mistaken that you cannot negotiate terms. That is what we are here for!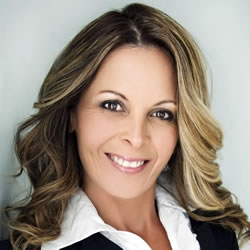 Posted By Despina Priala
Despina Priala has practised in property and commercial law on the Gold Coast for over 25 years and has extensive experience in this area.
Updated : 18th June 2022 | Words : 317 | Views : 327
Comments